Dear special parents, Merry Christmas and a Happy New Year
This article is all about New Year's resolutions and setting up goals.
It is also about becoming aware of the blessings in your lives, becoming grateful, and grow more.
But I don't plan to refer to goals like simply – wishing and dreaming and a positive attitude.
I am planning to share what is working for me.
Being someone who is very much into personal development and someone who loves their spiritual practice. I understood that if I want to change my life situation, I need to change a great deal of my behavior.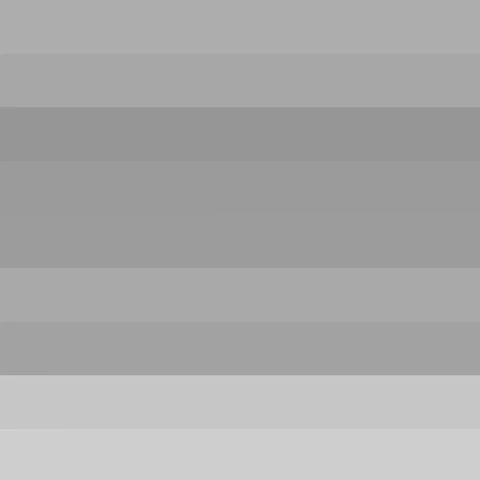 Every successful person who wrote a book sharing their tips for success says you need to put your goals on a paper. If you have goals you want to accomplish and don't write them down, those are not goals. Those are only wishing and desires. But put them on paper, and they become an action plan. They become a destination you want to get to.
I know that many of you made such lists before. I am guessing even that most of them were new year's resolutions. And I am assuming that everything you wrote remained only on paper. That's why there are so many mocking comments all over the internet, like "May all your troubles last as long as your New Year's resolutions. " Or: "I hope the world ends in 2020 so I can't be held accountable for my New Year's resolutions."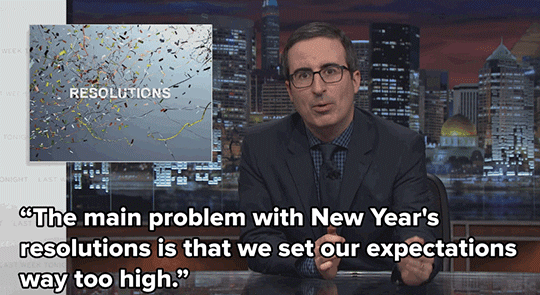 And that's why some write articles claiming that vision boards and new year's resolutions don't work. There are big chances of disappointments if you make them, so better don't bother.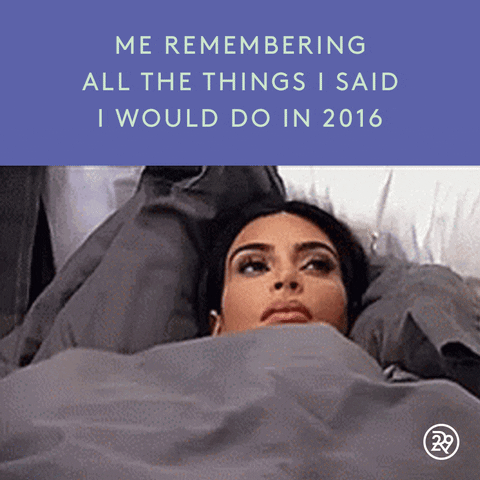 All of these jokes and doubts exist because of people like me. I also was the person who didn't move a finger towards those goals once January and February came. Until March, I had forgotten what I wanted to accomplish.
I know many people are like that, and after a while, they give up and don't set up goals anymore because they are losing trust in themselves. They know (and expect) that not much is going to change.
But I tried something that is functioning, and I want to share it with you. Using this hack – I managed to accomplish 80% of the goals I wrote last December.
It doesn't matter what goals you have. Let me count examples of the most common people are writing:
To lose weight
To gain weight
To learn a new language
To learn some new skill
To change a career
To improve a financial situation
To work more on your child's progress by exercising physio and logotherapy together
To spend time alone with the partner, without the kids at least once a month
To move to another country
To start blogging
To organize the photos and videos on your computer
To dare go public with the cakes you are backing and begin to sell them
And so on, and so on.
I don't want to talk so much about the goals. Everyone has different desires and fields of interest and can create a list of their preferences. I want to talk about the reason why most of us forget all of this by the end of January?
How can you actually achieve what you wanted?
The only enemies that prevent you from this are the behavior and habits we have.
Even if the goal is not very big, it's going to feel hard to accomplish if we continue to have the same habits and behaviors as before. Do you know why many people want to write a book but they never even start?
Because it's a too big and complicated task. It takes a lot of time to go through the process from start to finish. Writing it will take months. The idea of going through all the publishing process full of possibilities for rejections can create anxiety. They can decide to self-publish but then spending weeks or months researching how to do that. And once they start thinking of all these actions, they don't even bother to start.
That's why setting up goals and New Years' resolutions don't work for most people. What would work for everyone (if only they make that choice) is to practice splitting up the goal into the tiniest steps.
It is hard to make yourself do something that will be so time-consuming and uncertain whether it will be a successful project. But it is very easy to split up that process that will take only 2 hours a day – several times per week (or any schedule that works for you the most). That changes things a lot.
Let's say you want to write a book by the end of 2021. That doesn't mean that you should sit down the day after New Year and start writing night and day until the book is finished. You could organize yourself to write for 2 hours a day. Or find a rhythm that works for you the most. And take one step at a time.
No matter what goals you have focus on changing or improve your habits. If you change even a little something in your existent habits, it will make a huge difference in your life results in every segment of your life. It will influence situations, circumstances, opportunities, people you will meet along the way, etc.
That's why what worked for me to accomplish 80% of my goals wasn't working specifically on each goal, but on the activities I took in the preparation to act. Last year I wrote down an additional list next to the goals. I wrote what I need to do to accomplish my goals. (Literally which steps should I take each day or as often as I can, as a preparation to act)
Exercise
Morning routine (meditation and visualization)
Getting up early
Reading books
Take online courses in my field of interest
Enjoying walks in nature as often as possible
Ride a bike
Improve my German language (or for you, it could be learning a new language)
Listen to podcasts on different topics and stay informed
Journaling (Incredible tool for clarity)
Making contacts with people from my field of interest
Hobby
Listen to music
Volunteering
Having an evening routine that will include preparing for the morning routine. I have a two-part evening routine: one, I write down each task for the next day, and two, I prepare everything I can for the morning upfront. I put the clothes next to my bed; I prepare my coffee cup, a glass for water, and my vitamins next to the cup. And I clean the living room to enter in the morning in a comfortable space and enjoy my coffee and a book before the day starts. Once I started to do that, an enormous amount of stress came down my shoulders. Not to mention that it rarely lives a possibility to forget to do things.
Implementing some of these habits will make a difference in whether you will change something and move to growth. You could make your own list of activities needed to accomplish more. Maybe you will add dancing or photography or singing or painting on a daily or weekly basis. Whatever it is, that works for you.
Dear parents, don't make your challenge the center of your life. You are the center of your life.
Don't use your challenge as an excuse to talk about that all the time and think of it all the time. And certainly, don't use it as an excuse not to progress and become more. We've talked in the previous articles that change is happening one way or the other. Nothing stands still in nature. Everything moves, everything changes. Why not change for the better? The choice is yours.
Why not chase that feeling of satisfaction. And if you fail, so what? You will try again. To fail is much better than to make no move at all.
Don't take life too seriously.
Reach to your inner child. Why not make a vision board? Even if you don't believe it would do something to you, you will still have fun putting pictures of everything you want in one place.
Be a child, have fun. Buy a nice colorful notebook and write everything you want to do or accomplish.
All of this is just bla bla if you don't try to put it into practice. But I'm sure that by now you are curious to see if this trick will work for you too😊.
With this, I want to wish you Merry Christmas and a happy New Year. May all your dreams become your realities.
I wish you love, health, laughter, joy, prosperity, funny memories, and so much more.
Don't lose your hope for better times.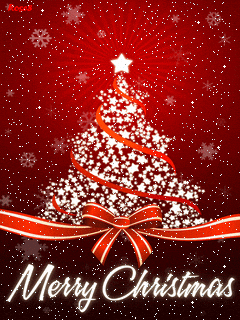 Maya
Having a special child can be a wonderful experience
7 Things not to tell parents with special children
6 Things what to tell a parent with special child
7 Tips for surviving your child's hospital stays.
11 Reasons why are special parents often overwhelmed.
Ignoring your emotional state is not the solution.
15 Reasons why personal development should be a priority to you.
5 Reasons why special parents feel guilt.
Why is it important to travel with your partner (and travel alone)?
Why should parents accept their child's disability?
My special child is my blessing.
Having a disability is normal.
6 Misconceptions around special children and special parents.
7 Things I've learned since I have a special child.
What to do to make pain easy or go away?
What to do if you just found out your child has disabilities?
6 Posisible reasons why we are special parents?
How to behave with special parents and special children?
8 Principles for a healthy relationship with your partner – Special parenting and your relationship.
Special parenting and friends.
Special parenting and coping with negative emotions.
4 Steps to start with personal development –  special parenting
What to do when it gets difficult?