Reminder for Special Parents
I'm sure you already know the things I am going to write, and you are aware that you are amazing. You are doing a lot for your child with special needs and your family, but I am sure that you are often distracted, overwhelmed, have too much on your shoulders, and forget this.
We forget one simple essential thing: to slow down a little. Because we are too busy.
So, let's get you to take it slow for a while and hear this. Do you know who you truly are?
1. You are unbelievably brave. That's why many other people who don't have a situation like yours are admiring you.
2. Just by breathing, walking, going through your day, you already inspire others. You are a special parent of a child with special needs, and you are proof of how much can one human being do for another out of love (like the things you are doing for your baby every single day).
3. This experience made you resilient and stronger.
4. You may see this at the moment as a tragedy, as great unfairness and a hardship. But in time, you will learn that because you've been through this now, you can go through anything.
5. This is not your fault. Stop overthinking everything that happened in your pregnancy, whether you started therapies on time, whether you are doing enough treatments right now or whether you looked for all the solutions out there. You didn't cause this!
6. No matter how you feel right now, you can turn your life around. You can become happier, joyful, and in control. You can become the best version of yourself – just pay attention to your everyday choices.
7. This is an opportunity to grow and for big changes. You are not getting out of this experience the same. No, my friends. You will change because of this a lot. Choose to change for the better. See where life will bring you. Allow different perspectives, learnings, and ideas. That will change your thoughts, and therefore it will change your actions. You don't know what tomorrow brings. You might be very pleasantly surprised.
8. You are not alone. There are many other special parents out there. You may not find another family with exactly the same condition and symptoms your child has, but you can make great friends with other special parents.
9. You deserve self-care, a "me time," and to be spoiled from time to time. Not just that you deserve, but you need it. Put it in the MUST list.
10. If you believe in yourself truly and honestly, you'll become unstoppable.
11. Being a special parent is hard. Plain and simple. Sometimes it feels like riding on a rollercoaster or running a marathon.
12. You are so much more than just a special parent. You deserve to know that being a parent of a child with challenges doesn't define you. And hearing, reading, or knowing that your child has special needs, is not an offense. It's not even a real label. It's a description of a certain situation that is your current reality.
13. On some level, you choose your child, and it chooses you. There is reason and a great purpose behind your challenge, even if you can't see it right now.
14. No matter how difficult it gets, no matter what crisis is happening and for how long – every crisis ends. It won't be like this forever.
15. Our feelings are creating our reality. Watch over what angers you, what people became an anchor for you, and replace them with sincere, open-minded, and well-intentioned ones. Trust me, it's easier than it seems and very much possible.
16. The most important question you can ask is: Do I want to be the creator of my life, or do I want to be liked by everyone? The first one is the best thing you can do for yourself, and the second one is simply not possible.
17. Every change for the better starts with accepting everything as it is. With this, you are not saying, "I don't need better". Whit this, you are saying, "I am making my peace with what it is because I did the best I can. And I am prepared for more and better now".
18. Everyone is on their own path. You don't have the biggest challenge in the world and the hardest life. And at the end of the day, it's not a contest. So, comparing, judging, and criticizing other people is senseless and a waste of energy.
19. Gratitude can do miracles in your life. Trust nothing – test everything. Start today and write 3 sentences of gratitude every night for 30 days and see what happens.
20. If you spread compassion and understanding, that's what you'll get in return.
21. You get more than one chance. Wherever you are, whatever choices and decisions you've made so far, you can start today fresh and new – if you don't like how you acted so far.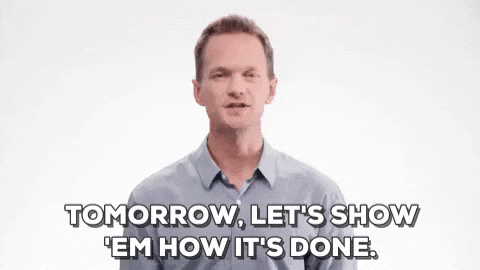 You are not perfect, and that is all right.
If you want to get out of the negative state, set different routines for each day, exercise, change your diet, and read as much as you can.
And this is a call to action:
If you like to increase your self-confidence and ideas about what more you can become, subscribe to my newsletter. You will get a new email each Sunday that will help you on your journey.